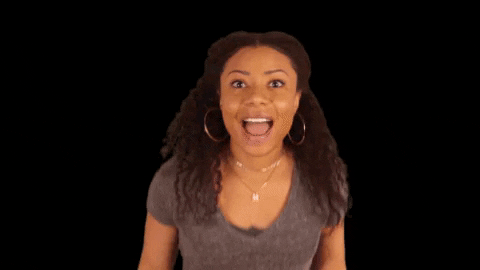 The world is filled with great ideas and broke business owners with fabulous products but no sales.
The fact is, ideas are not what drives most business success. Marketing does. So before you quit your day job to branch out on your own, it pays to have a solid marketing plan in place. Start with these 4 ideas to get your creative juices flowing.
For information product sellers, coaches, and service providers, one of the best sources of new clients is in free training webinars. No matter what your niche, the promise of in-depth training at no cost is enough to entice potential clients to part with an email address (which you'll be able to market to later) and an hour of their time.
Not only that, but webinars are a fantastic way for those potential customers to get to know you better. And the better they know you, the more likely they are to buy.
Not comfortable hosting a webinar? Hit the keyboard and start sharing your thoughts and ideas via your blog, ebooks, guest articles and other written content. For internet marketers, this gives readers a taste of what they can expect from your product. If you sell physical products, it provides the perfect opportunity to share usage tips and other important information with your buyers.
Of course, there's another important benefit to content marketing, too: search engine optimization. Google and other search engines index the words on your website and use the information to present search results to their users. Content marketing is a tool you can use to make the most of these results, and to bring more potential buyers to your website.
Facebook, YouTube, Twitter, Google and plenty of other sites all offer paid placement, and with today's powerful analytics tools, it's easy to create ads and drive traffic inexpensively. Consider starting with Facebook, since the cost is low and it's easy to target your ads to your ideal client. Once you've perfected your funnel, you can branch out into more costly ads with a larger reach, such as Google AdWords or another ad network
Public Relations & Publicity Campaigns  (My favorite)
Get newsworthy info into the hands of the media. Make a habit of sending out releases on a regular basis about your events, special speakers, or anything impacting the community at large.  Use a media directory or "Google" on the web to find names and contact information. Or hire a PR pro or coach with real media contacts.
Get to know the beat of reporters of the daily and weekly newspapers. Position yourself with them as an accessible and reliable source and a key authority to be featured in future stories.
Not just TV but Newspapers too! Read the dailies, weeklies! Respond to articles where you can take a stand on an issue while branding your book by writing a "Letter to Editor" or an "Op Ed" – Opinion Editorial.
Send out media releases for really intriguing or fascinating human interest stories by using news wire services.  Wire services get wider distribution and can be picked up by national media via the web. We use PRWeb, PRNewswire and BlackNews.com
Don't limit yourself to these four marketing methods though. There are dozens of others you can try, including affiliate programs, JV partnerships, automated funnels, direct mail campaigns, and even television advertising. The key is to keep testing and tweaking to make the most of every marketing effort, so that your business continues to grow.
Do our Spotlight promotion too, it'll get you out there instantly!