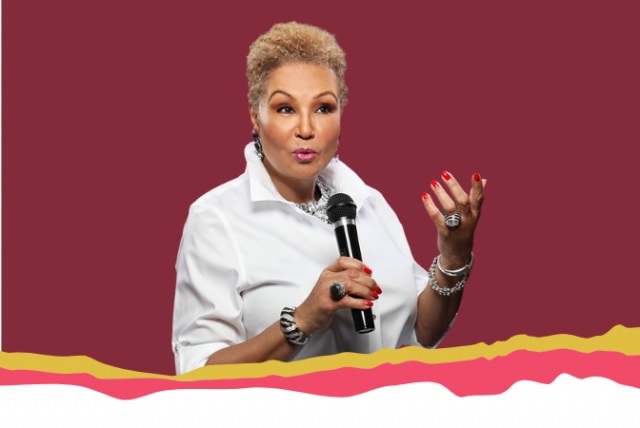 On the hunt for incredible public speakers for your next event? It's a competitive industry with so many public speakers to choose from, but I'm here to help. Today, I'll be sharing eight incredible public speakers to know, refer to, and book in 2021 and beyond.
Challenges for Black Public Speakers
The speaking business is a big industry, and it is tough—especially for Black speakers. Unless it's Black History Month, MLK Day, or something to do with Diversity/Inclusion—Black speakers rarely get their fair share of opportunities. Even the Harvard Business Review cites: Too many speakers at events and conferences are white men.
(Hey, public speakers, don't miss this post about how to get media attention!)
But Speakers Magazine is helping to change that by making known super black speakers. As I discuss in this post about why black speakers must own our narrative:
"We as black people have gone through a lot in this country—from slavery to reconstruction to Jim Crow to Civil Rights to now. We are our ancestors' wildest dreams. But we still have a long way to go—especially since the current political climate has ignited the popularity of "white nationalism" and mistreatment of minorities."
It is my mission, vision and calling to help book more black speakers. I've promoted black speakers and authors for more than two decades. And the time is really ripe for more black speakers to take the stage and dominate more podiums. They have a message to share that the world desperately needs RIGHT now in the climate.
(Here's another post you won't want to miss next: Black Speakers Speak Up: Inspiring Interview with Judge Leonia Lloyd, Brian Olds and Cier Black)
8 Awesome Public Speakers You Need to Know/Refer/Book
There are so many incredible black public speakers you should hire in 2021 and beyond, and here are eight of them to help you start your search.
Dr. Portia Lockett: Contact Portia and learn more about her here on her website.
Dr. Missy Johnson: Get to know Dr. Missy here.
Nicole Roberts Jones: Use this link to learn about hiring Nicole to speak.
Dr. Jonas Gadson: Click here to learn more about Dr. Gadson and Wonder Women Tech.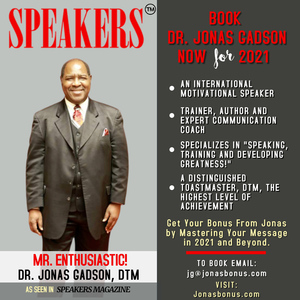 Dr. Geneva Williams: Read about Dr. Williams' speaking services at this link.

Melony Hill: Read about Melony's incredible story here.

Precious L. Williams: Get to know Precious and see her speaking services here.

Dr. Fayola Delica: Learn more about Fayola or contact her here.
Did you learn a lot in this post? Here are three more to read next:
This post about public speakers was updated in 2021 just for you.