I was fresh out of Graduate school with a Coach briefcase, heels too high to run through an airport and a Tahari designer suit that was much too hot to do a 50-yard dash in. I teetered as fast as I could through the airport pushing past families as I made my mad dash to catch my airplane.
Then I heard "final call for Flight 1802 to Dallas." I took off running because as luck would have it my gate was all the way at the end of the corridor. Sweat poured down my face and I could barely breath as I made it to the gate. The attendant didn't make it any better as she beckoned me to hurry. I made the flight.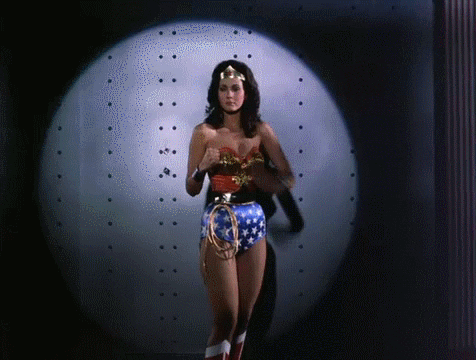 I was living my dream. Everyday I joyfully jumped on my hamster wheel and started running. My dream back then was to be a manager, work in my field of marketing, manage a team of people and be recognized as a thought leader in my field.
Armed with my MBA, I thought I was rocking the free world. I worked at a Fortune 500 company doing exactly what I went to college to do and I was ranked number 1 and on track for another promotion which meant I would be relocating again for the fourth time. Then I met a man.
Originally my entire life revolved around my career. I ate breakfast, lunch and dinner with my coworkers. All transplants from other states evolved into a makeshift family. When I met a man outside of the inner circle it was a big deal. My outlook on life changed. My eyes opened to the world beyond my little hamster wheel. My man lived in Michigan and my fast-moving career announced a new promotion and a new move.
I had a choice to make. Did I take a chance on the man or did I stick with what I knew best and go for the money. Then my company sweetened the pot. I opened the mail and received a beautiful check for $60,000 as a signing bonus for moving again. I only needed to stay on the job for one more year. I loved my career but honestly my chances of motherhood danced around in my head. I felt like my eggs were screaming "take the man" while my head calmly rebutted saying "surely you will take the money."
Do I chose the "man," who hadn't asked me to marry him yet or money for a career I toiled to get? When I mailed back the check I felt like I betrayed my dreams. See, I always saw myself as the little girl carrying a briefcase, working for a big company, speaking to audiences about how to grow their business.
I never dreamed that this same little girl could use the power of her voice in other ways to live her dreams.
Today, I am Yolanda Spearman, the voiceover lady, author, trainer and speaker. I use my voice to inspire people to pursue their dreams with relentless execution (the name of my book). Voiceovers, training sessions and books represent the tools I engage to get my message to the masses. I advocate for people like me to give their dreams a chance.
Initially, I feared the response I would get when I told people about my new passion. I did get ridiculed by some who felt I had forsaken my original dreams. Then I hired a coach who connected me to a community of like- minded individuals. These connections accelerated my courage to speak and share my experiences.
I discovered a world where people weren't afraid to dream out loud and when we were a little nervous, we also shared a coach who safely guided us to the stage and helped us effectively share our story so that our words connected, resonated and always left and indelible mark on the lives around us.