In today's social media-driven world, short content videos are more popular than ever. From Instagram Reels to TikTok to YouTube Shorts, people are consume large quantities of short videos on a daily basis. And there's no reason why businesses shouldn't get in on the action. Short content video marketing can be an extremely effective way to reach and engage with your target audience.
Not only are short videos easy to consume, but they're also highly shareable, making them ideal for generating word-of-mouth buzz. Plus, with so many different platforms to choose from, you can tailor your content to specific platforms and audiences. So if you're looking for a new way to market your business, consider creating some short content videos. I just completed the TikTok Accelerator, so I have a few things to share! 
If you're in Detroit, join me for a Digital Marketing Workshop I'm doing on Wednesday, October 19 at 6pm EST.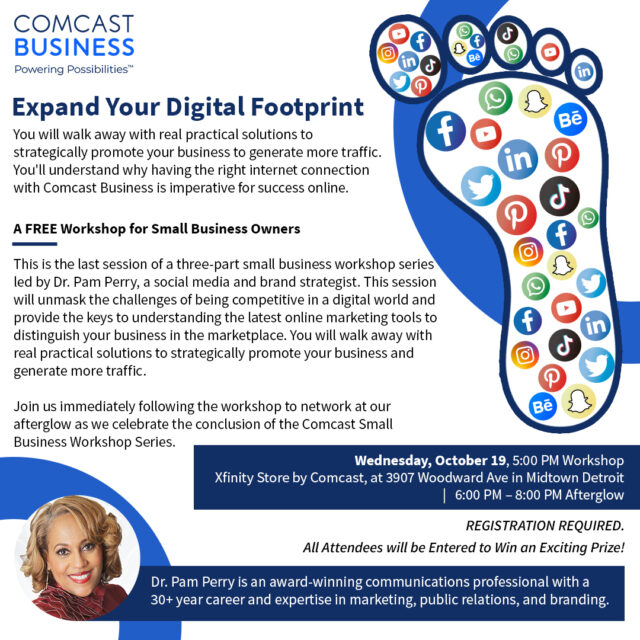 There are a few things to keep in mind when creating short content videos for marketing purposes. First, make sure your videos are engaging and offer value to viewers. No one wants to watch a boring or useless video, so put some thought into what would be interesting and informative for your target audience.
Second, keep your videos relatively short – no one wants to watch a 10-minute video, so aim for something around 2-3 minutes.
Finally, make sure your videos are well-produced and look professional. Poorly made videos will reflect poorly on your business, so invest in good quality production values.
If you follow these tips, you'll be well on your way to creating successful short content videos that will help promote your business. So get creative and start shooting. I'll be showing you how you can do all this very EASILY in minutes.
Oh, if you didn't download your  Speakers Magazine for the Month, make sure you do!  It's got some good stuff in it that will help you with your positioning in the market. Don't forget to hit that share button. 🙂