Has the pandemic put you in a panic? You still have purpose and a responsibility to share your gift.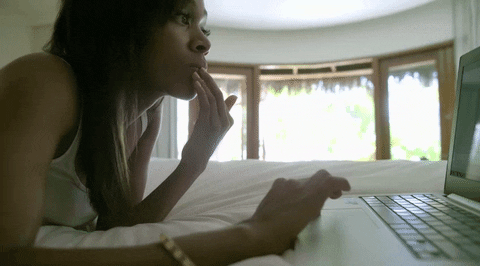 What I know for sure: I was put on this Earth to help people shine a light on their gifts and become known to the world.
And, let me tell you, after months of living in the time of 'rona? The world needs everything we can bring!
Look, you may be feeling vulnerable right now, and I get that.
But you have talents and gifts that the world needs, and this in-between time is perfect for putting things in place to profit from your passion — both now and later.
Like I said last time, you were sent here for a reason.
And I'm telling you now that it's time to magnify that gift and let your light shine, to be a beacon in these dark times and the crazy that'll come after as the world gets itself back together.
I can teach you how to shine your light — it's what I do and why I'm here.
So, if you're ready to bring your gifts into the open and set yourself up for success, join me for my Branding Accelerator Program, which starts on Tuesday, June. 9 
It's all online, so you can do it while on lockdown, and it's not the kind of online class where you're left to figure it out on your own…
Everyone in the group starts together and finishes together, and there will be live coaching from me, guest speakers, plus time to ask questions and connect and share with other people who are ready to shine.
Click here to learn more about the program, and if you have questions, comment below, and I'll answer them ASAP.
Until then – Peace, 
Pam 
P.S. This pandemic lockdown won't last forever, which is both good and bad. The world may never be this still and quiet again. So, that thing you've been thinking about doing and talking about doing? It's time to start doing it AND let everyone in the world know you're here.
P.P.S.  Have you checked out our last issues of Speakers? Make sure you read all the latest issues of Speakers Magazine.