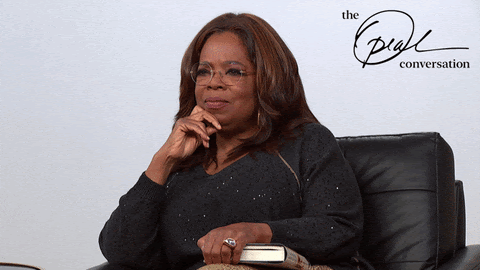 Think about how it will feel to share your message with thousands…possibly even millions.
As a CEO of your company and face of your brand, if you want your business to go to the next level, if you want to increase your influence and your impact, you need media.
That's the truth.
And I can get you there. *(That's Tony Gaskins, my former client, above with Oprah on her show)
To be clear, you won't be on Oprah's Super Soul Sunday out the gate. Inside my 12-week accelerator program, you will get on podcasts and get local media hits – most students get 10-20 during the program…You'll get out there and GET KNOWN.
But you need these first to build your brand, get your name out there, get speaking engagements, and perhaps one day, land larger media.
I've helped hundreds of others, like Dr. Venus, who got major media spots to tell her story during her national book tour.
Or like Dr. Geneva, who quickly built her brand, launched a podcast with over 100 episodes, and landed tons of speaking engagements – including one with AARP.
Or like Nicole, who was a busy coach and speaker, but knew she needed to get seen more by using the media. By projecting where she wanted her company to be in the future, we were able to get her key media spots (like CNBC) that were in alignment with her vision and catapulted her company forward.
Will you be my next success story?
If you are ready to take your brand to the next level…
If you're ready to increase your influence and your impact by getting out there and getting known, the upcoming Branding Accelerator program is right for you.
There isn't any other program like it. And with the connections I've got, you're gonna get media while you're working with me. Guaranteed!
Most programs will only teach you how to pitch or give you templates to use. Not only do I do that, but I actually walk you through the process, teach you how to tell your story, and get you 10-20 media hits from the 25+ years of connections I have.
Priceless…This is 🔥🔥🔥🔥
Click here to fill out an application now before spots fill up.