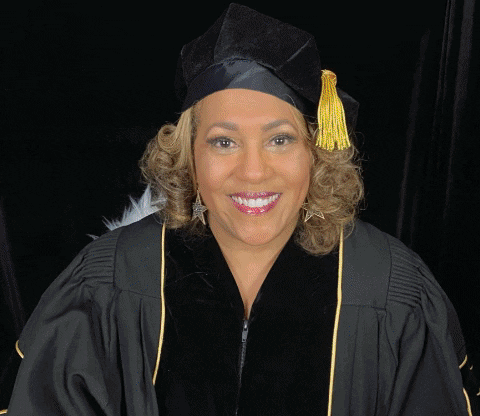 I was recently interviewed on a podcast, "Grow Your Law Firm," and I shared some nuggets for lawyers, but actually these principles apply any subject matter expert looking for more exposure to grow their business.
Click the video below to watch/listen. 
Welcome to episode 167 of the Grow Your Law Firm podcast, hosted by Ken Hardison. In this episode Ken sits down with Pam Perry from Pam Perry PR to discuss how to get started with PR and how it can benefit your law firm. 
Dr. Pam Perry is an award-winning communication and PR professional. She helps established experts and experienced entrepreneurs to stand out from the crowd so they can attract clients by promoting their buzz-worthy brand story. She is the publisher of SPEAKERS MAGAZINE and podcast host of Get Out There and Get Known.
After working with Dr. Pam, her clients have been featured on CNN, Impact Network, CNBC, Fox Soul, Sirius XM, Oprah Magazine, Essence, Ebony, Black Enterprise, PBS and many other major media outlets.
She has been called by Publishers Weekly a PR Guru and featured in many major publications (including several covers), and on more than 500 radio and TV programs. She also has a 25-year career expertise in marketing, public relations, and journalism including work with The Detroit Free Press, Michigan Chronicle, and several radio stations.
Dr. Pam has worked with many nonprofit organizations, like the Charles H. Wright Museum of African American History and the Detroit Area Agency on Aging, developing their social media presence, online brand, and digital marketing programs. She is also the author of Synergy Energy: How to Use the Power of Partnerships to Market Your Book, Grow Your Business and Brand Your Ministry and 115 PR Tips on How to Brand Your Ministry (both available on Amazon.com)
Known as the master of connecting the right people, for the right project, at the right time Dr. Pam Perry PR works hard to help her clients brand (and get paid) like a superstar. For more information, visit www.pamperrypr.com.
What you'll learn about in this episode:
Why a PR firm could be beneficial for your law firm

How Dr. Pam got started in PR and when she started Pam Perry PR

Getting started with Public Relations

Tips for doing PR on your own
Resources: 
https://www.linkedin.com/in/pamperryprcoach
https://www.facebook.com/pamperryprpage/
Additional Links:
PILMMA's Super Summit: https://www.pilmma.org/summit/
PILMMA's Free Resources: https://www.pilmma.org/resources/
Quick Media Coverage: https://www.pamperrypr.com/quick-media-coverage