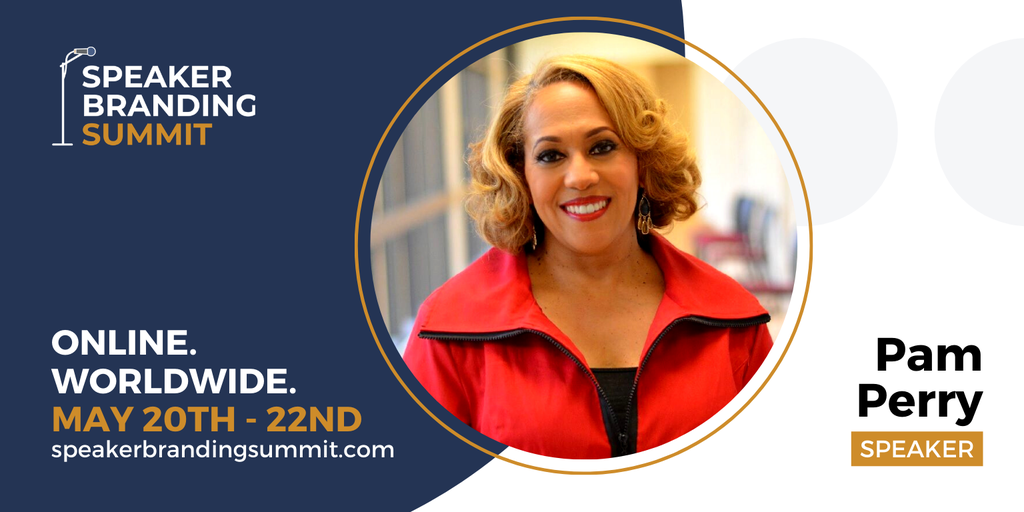 It might seem counter-intuitive given the current Stay-At-Home reality we're all feeling around the world right now, but right now is an amazing opportunity for public speakers to start or grow a speaking-based business that has a profound impact on the world. 
It's an amazing time of reinvention, of deep clarity, of connection, of finding that Venn diagram overlap between your passions and service to others. And you probably have some questions or new challenges that have popped up as the event industry has suddenly shifted from physical to online events.
If you're a new or up-and-coming speaker, you should join us on May 20-22 for the Speaker Branding Summit. The Summit is a 3-day virtual event designed to give you the most up-to-date tools and insight you need for all sides of your speaking business and brand. Lofty ideas and practical advice for today's virtual event world and for the future when we get to come together face to face at events once again.
We're grateful to have some of the smartest minds and most seasoned speakers filling our Summit program to help you level up (and adapt) your speaking business:
Chris Brogan * Denise Jacobs * Phil Mershon * Tamsen Webster
Kelly Hoey * Carlos Gil *  Pam Perry * Grant Baldwin
And here's what you can expect from the Speaker Branding Summit experience:
Day 1 of the Speaker Branding Summit focuses on your speaking craft, with an opening keynote from the awesome Tamsen Webster and continuing with in-depth sessions about content creation, storytelling mastery, social media strategies for speakers, presentation design strategies, and more.
Day 2 is all about the business side of your speaking biz – how to find gigs easier (virtual and physical), pitch your talks effectively, and get noticed more by event organizers. Day 2 includes expert panels of entrepreneurs-turned-speakers and event producers, a Q&A with Speaker Lab's Grant Baldwin, and also covers important things like speaking contracts, IP, and tech essentials.
Day 3 focuses on peak performance and staying balanced as a speaker — how to own your voice, tips for building and sustaining confidence, focus and time management secrets to keep you oriented on the most important elements of your craft and business, and tips for building your dream speaker network to fuel the future of your business and impact.
We'll have loads of freebies and perks for attendees from our speakers and will have a virtual networking space set up throughout the Summit, for you to connect with fellow speakers, our presenters, sponsors, partners, and more.  
All attendees will have access to the session recordings for a full year, to help you keep fine-tuning your speaking machine. Other awesome perks are available via our All-Access pass levels.
The world needs you right now. Join us May 20-22 and get the tools you need to build the speaking business of your dreams.
The Speaker Branding Summit is co-produced by the Digital Branding Institute — the premier resource for all things digital branding related — and EventSoul, a boutique, bespoke speaker and event agency specializing in social and environmental impact leaders.