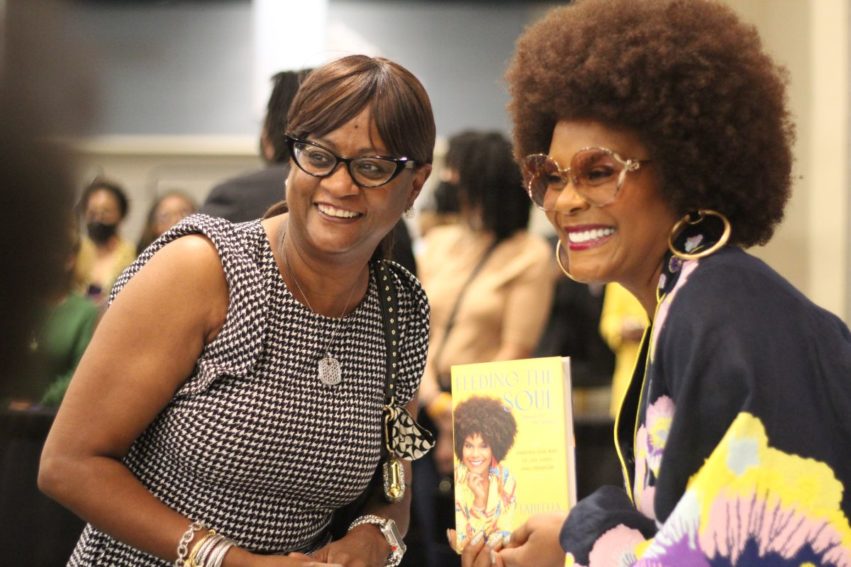 To be clear, public relations is not the "magic bullet" to get famous.  If you want to be a celebrity, hiring a publicist is NOT your first step. That's ego marketing and I'll get to that in a bit. The worst thing a person can do is hire a publicist and there is no real "substance" there. It's like window dressing with items that aren't even in stock. Think about how you feel when you rush in the store to buy the pretty items displayed in the window – only to find out that the items don't really exist.  Big let down, right?
That's exactly what social media has created: an entire digital world of "fake" influencers. Traditional TV has helped usher in this phenom too, the reality shows especially. Everyone is a legend in their own minds once they see themselves on TV. As a publicist, I find this to be hilarious because we are taught to tell our clients not believe their own hype.  Why? Because it is just a spin, a message of the moment, a new cycle they goes and comes and is up and down – and you have no control over what the media does.  So, yes PR is important, but only as a marketing tool. It's not to soothe the ego or make you feel better about Mama or Daddy issues you have or had. #PREACHDRPAM
Truth is, we're publicists - not therapists.
Click To Tweet
If you have to work out your feelings of self-esteem and significance with your publicist, you're going to be disappointed. Gabrielle Union understood this. That's why she wrote the books, "We're Going to Need More Wine" and the sequel, "Got Anything Stronger?"
In the area of The Insta-Influencer, we have lost site of what true influence really means.  A real influencer is a person who can inspire people to take action, move in a different way, change a mindset or become a voice to what what the influencer suggests. I consider Rev. Dr. Martin Luther King to be a real influencer. President Obama and Oprah are influencers. I would consider, Tabitha Brown who became known to the masses via social media, an influencer.
Tabitha Brown, is the new "it" girl….born in Eden, North Carolina, is a mother, wife, and actress, author and BIG social media personality. Speaking on veganism, celebrated for her humor, authenticity and motivational speaking. She has taken social media by storm with her millions of followers on TikTok, Instagram, and Youtube. She has a "why" for her stardom. Read her book.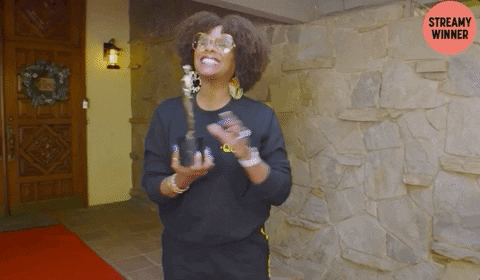 I teach, train and speak on: Getting Out There and Get Known. I REALLY want my clients to shine like a superstar. But when you hire a publicist or get public relations training, ask yourself: Why Do I Want to Be Seen?   I'll give you a hint, it's about your purpose, your calling and the reason why you're here. A publicist's job is to broadcast your message so that who needs to hear it does – because your message is BIGGER than you!
A real influencer must earn trust. How? Here are 3 key ways: 
Over time. There is no overnight success (Tabitha's success took 20 years). People learn to trust you when they see your authenticity over time. You can earn trust by meeting people in person (so they can feel your whole vibe) or via a FB, Linkedin, Youtube or IG Live. Getting comfortable on video is important. Why? Because anyone can create photos and write your copy; but when you're LIVE via video – people can study you and detect your sincerity. And be consistent!
Visibility. You must be seen in other arenas besides your own social media feed. Anyone can post anything on their FB and IG but are you seen in traditional media outlets like your local newspapers, TV shows, magazines, other people's blogs or podcasts? People want to see how other people see you and if you act the same on other people's platforms.
Credibility. You must deliver on your promises over and over. Keeping your word is key. If you say you're going to do something, do it.  Your reputation is built over time but can be destroyed overnight when you do not live up expectations you've built up in people's minds. False promises are the quickest way to destroy your brand.
So obviously, public relations can help with building trust with your audience, just like it did with Tabitha Brown. But PR is not a "star maker."  Celebrity status is really for those who have done the work and EARNED the trust – way before the publicist writes and pitches that first press release.  PR is a tool in your branding and marketing tool chest. Knowing how to use the right tools at the right time the right way is what I teach my clients and those in my programs.
If you're thinking PR is all about being "seen" and putting good pictures out there, you're not striving for PR – you're indulging in EGO marketing. Watch the video below to see what I mean, leave comment if you get what I'm talking about.