In 2o20 Dr. Portia Lockett's son Azal Lockett didn't make it to see 2021. Fatal car accident. But… Dr. Portia, heart broken, still says to everyone: :Be encouraged. Keep the faith and God will show up and show out! LOVE is the answer. Love is her mission.
Earlier this year she did a series on grief & healing – it was especially important to her because she is a chaplain and knows that many people lost loved ones due to COVID-19.  She felt compelled to do video series on grieving and discuss the topic with mental health experts.
I personally had to go back and watched the series: Azal was my Godson. I'm still grieving – but that series she did in the summer helped me. Azal died Dec. 15.
When I tell you – that this is the hardest thing to go through … losing a child. It is. But Dr. Portia stood strong and can encourage others. If you have an event or a podcast or a webinar that wants to encourage and inspire others, you need to book Dr. Portia. She has a spirit that will ignite others who have lost hope. She's real. She's authentic. It's her gift. God has anointed her to speak to the mass. Book her now: www.DrPortiaLockett.com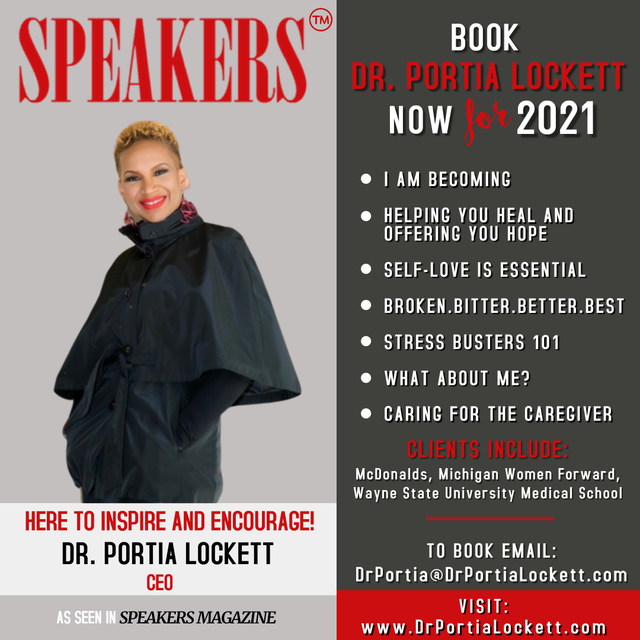 #LIVEtoLOVE