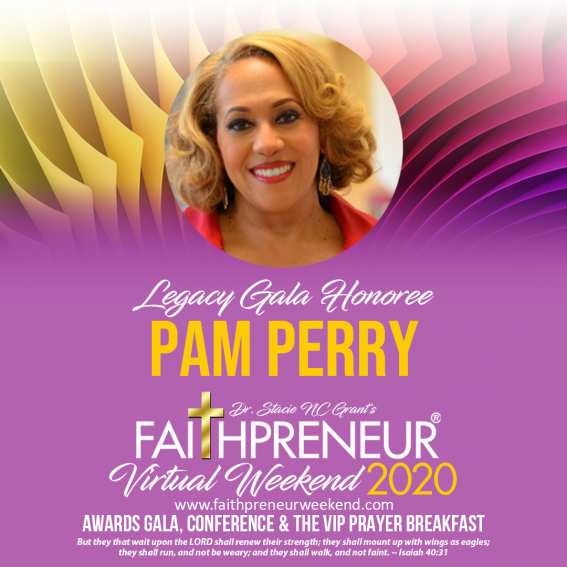 I'm honored to be honored this week at the Faithpreneur Conference. Along with me, the other 2020 Legacy Gala Honorees include: Caroline Clarke of Black Enterprise, Cheryl McKissack Daniel, Jason Hodge, Miko Branch, T.C. Cooper, Esq., Dee C. Marshall,  Necole Parker, Dr. Ruben West, Cheryl Polote-Williamson and Dr. Vernet A. Joseph. 
Dr. Stacie NC Grant is an award-winning international speaker, author and founder of Destiny Designers University, a transformative multi-media empowerment experience and unique suite of live and self-directed study programs on every aspect of entrepreneurship, including the signature Faithpreneur® Success curriculum based on her best-selling book, Action Action Despite The Distraction: 7 Life Lessons to Thrive & Live Your Destiny Now.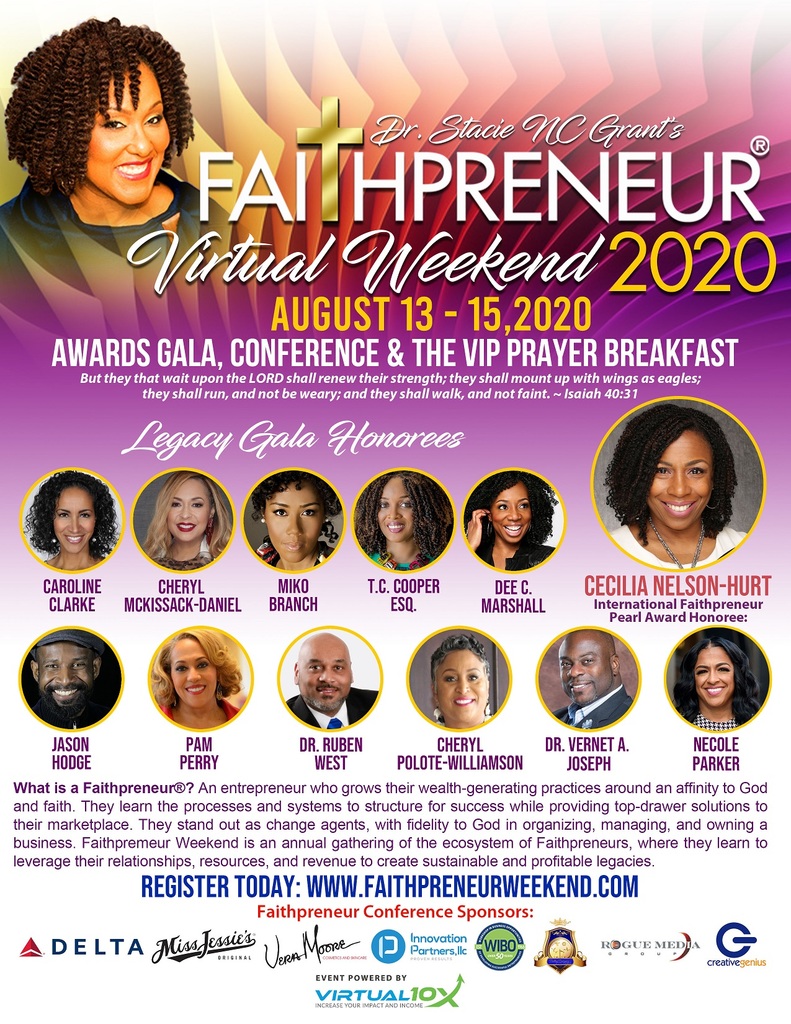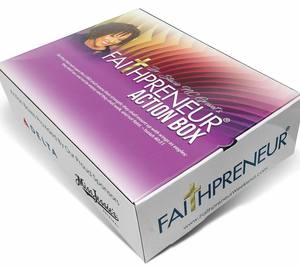 You get this Faithpreneur Box filled with goodies
What is a Faithpreneur®? Entrepreneurs are typically individuals who exhibit grit, determination and resilience to establish and monetize their business idea. Faithpreneurs® just add the element of faith . They stand out as change agents, with fidelity to God in organizing, managing and owning a business. The goal of #FaithpreneurWeekend2020 is to mobilize this ecosystem of Faithpreneurs to leverage Relationships, Resources & Revenue to create profitable and sustainable legacies.