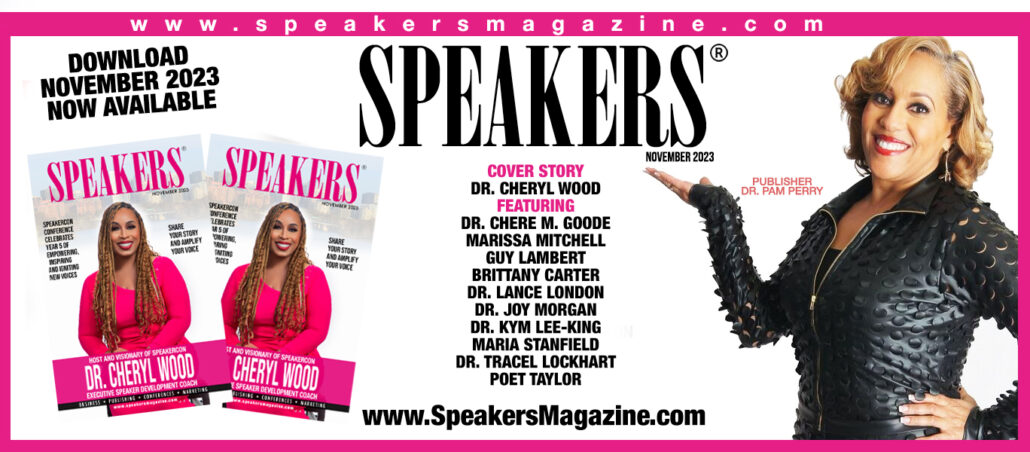 📣 The November issue of Speakers Magazine is here, and it's a MUST-READ! 📚✨
🔹 Featuring the phenomenal Dr. Cheryl Wood, a true powerhouse in motivation and leadership. Her journey, insights, and tips are pure gold for anyone looking to make an impact in the speaking world. 💡🗣️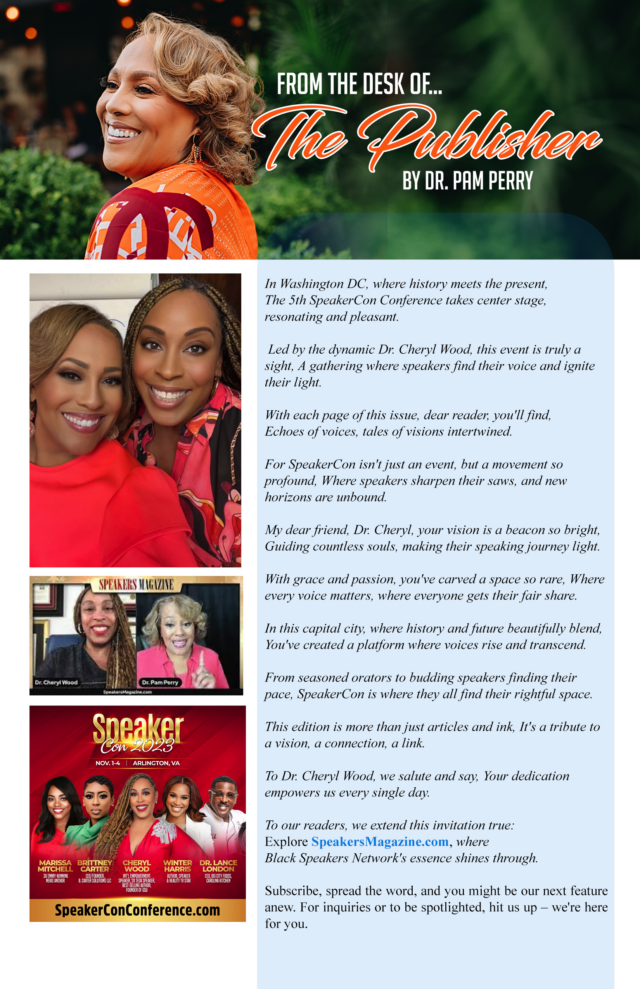 🔹 Get inspired by her story  and learn how you too can elevate your speaking career to new heights. 🚀
🔹 Plus, don't miss out on the latest trends, tips, and secrets from the industry's best in the videos embedded in the magazine that is online.
This issue is packed with valuable content tailored just for YOU! 🤓📈
🔹 Stay ahead of the curve, connect with a community of like-minded professionals, and start turning your speaking dreams into reality. 🌐💬
Grab your copy now and let's make some noise! 🎤🎉
What an electrifying experience at SpeakerCon 2023 in DC! The energy was palpable as thought leaders and innovators took the stage, sharing insights that were nothing short of revolutionary. And guess what? Speakers Magazine was right there, capturing every groundbreaking moment.
Go to our instagram for exclusive content and behind-the-scenes looks at the event that has everyone talking! #SpeakerCon2023 #SpeakersMagazine #speaksellshine
#SpeakerMagazine #Inspiration #DrCherylWood #MustRead #speakercon