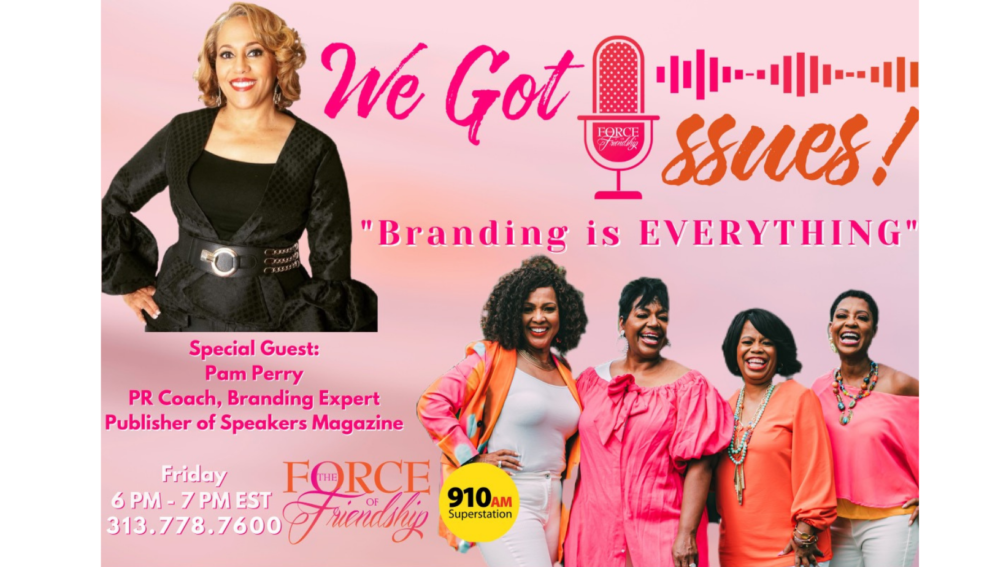 Friends are like sisters in many ways. They always have your back and you can be yourself around them. You can talk about anything and they will understand, not judge, or criticize you for it. And when things go wrong, they are there to help you through it with a shoulder to cry on or a hug that makes everything feel better again. My friends are like the wind beneath my wings – especially my sister friends. You must know about "The Force of Friendship." I'll be on their show today.
I have friends – and I tell you about them in this video below. Why? They are the pillar to my success. Relationships are important in life and in business. Matter of fact, Dr. George Fraser says, business is about relationships – and if you don't have relationships – you won't have business. FACT. He is one of my mentors.
He also said this about relationships from his book CLICK:
Tailor your relationships–to consciously create the perfect fit
Be authentic–attract what you love and what loves you
Trust first–release your real power
Communicate with your heart–a new source of intelligence
Love, give, serve, add value–then watch what comes back
Bless them and release them–learn the lessons and move on
It takes teamwork to make the dream work–seek caring, creative allies
In this video below, I explain the different types of friends and I talk about how each of my friends have added to my life – and business.
It's important that we make time for our friends as well as spend some quality time with those closest to us.
That's why me and my friend/client, Dr. Missy Johnson go out to events like the one below at CTAB. Their annual "Women's Night Live."
I would like to take this opportunity to thank all of my friends for their unconditional love and support. Friends are like sisters; they will always be there for you, no matter what. I am so grateful that I have such great people in my life! And I'm grateful that I can call my clients friends too! Congrats to the Branding Accelerators!
Join the next cohort where you can work side-by-side with me so I can show you how to brand like a superstar, get media exposure & shine online … apply at www.BrandingAcceleratorProgam.com